Union Square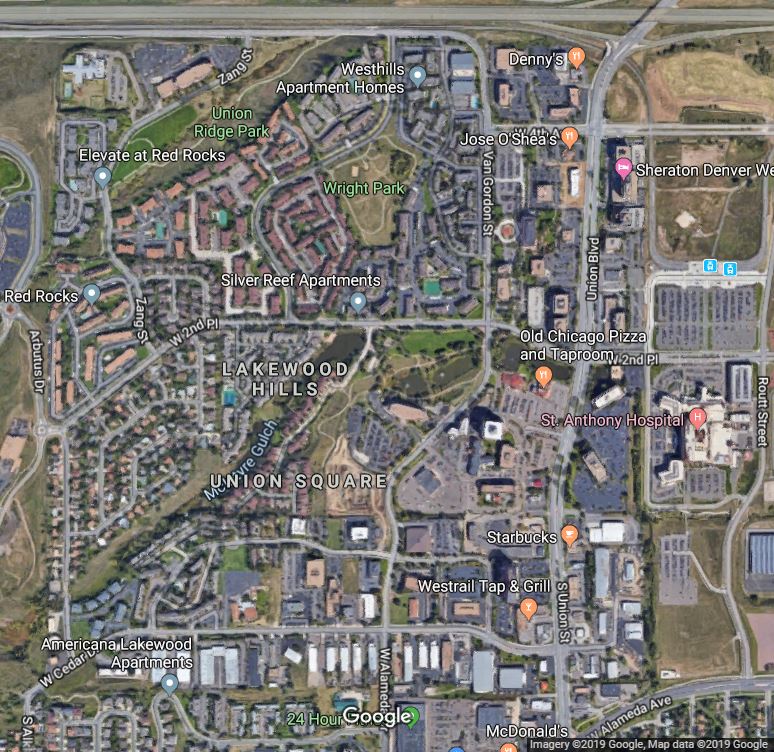 The Union Square area is the highest concentration of townhomes and condos on Green Mountain. There are six distinct easy living type products and one subdivision of single family homes. Beautiful area with well run associations and lots of pride of ownership. There are three parks in the immediate area where owners can recreate, take a nice stroll or walk the dog. The eight neighborhoods of Union Square are:
Snowbird - Telluride & Telluride West
Riva Ridge - Mountain Side - Lakewood Hills
Village on the Lakes - Cedar Ridge
College West
General Information:
Borders: West of Union Blvd. and Second Avenue.
Jeffco School Articulation Area: Lakewood High School, Creighton Middle School and South Lakewood Elementary. Note: College West is serviced by Green Mountain, Dunstan and Foothills.
Highways: 6th Avenue, C470 and I70.
Area Special Features:
Many city and mountain views
Minutes from the trails of Green Mountain
Wide ranging product line
Quiet area of meandering streets

The Neighborhoods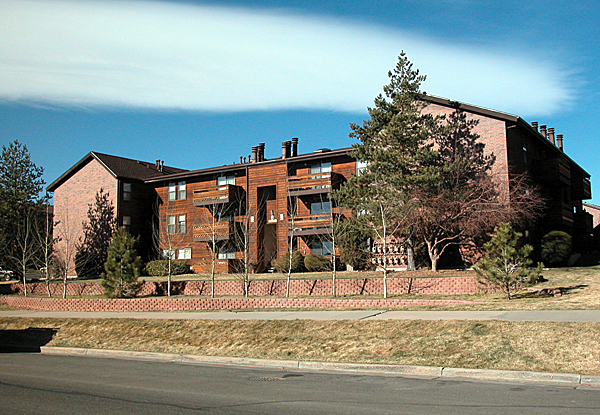 Snowbird Condomimiums - There are approximately 518 Snowbird condominiums which were built in three phases in the early 1980's. The floorplans range from one bedroom & one bathroom units to two bedroom & two bathroom homes. Square footage varies from 812 in the one bedrooms to 1174 which is the largest of the 2 bed and 2 bath units. Most units will have at least one reserved parking space, but depending on the unit can have as many as two reserved or a garage included. The communities have tennis courts, pools, and clubhouses available to its residents. The HOA is well run and generally in very good financial standing. However the best part of these condominiums is the possiblity to sit on the ridge overlooking a beautiful park with the Rocky Mountains as a scenic backdrop. It is rare to find a community in such a wonderful location.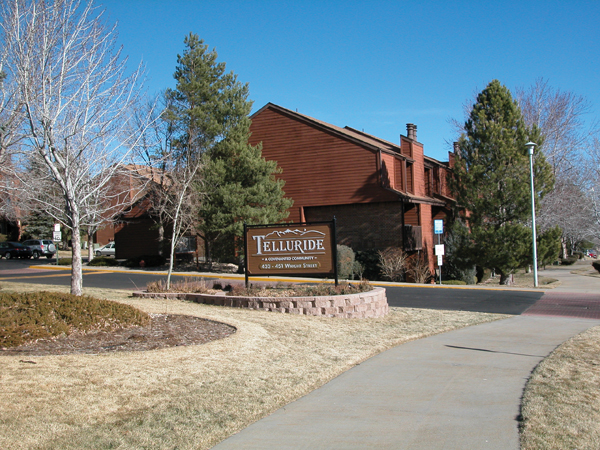 Telluride & Telluride West Condominiums - The 429 Telluride and West condos were built in the early to mid 1980's and are a mix of condos and townhomes. The condos are all 2 bed and either 1 or 2 bath units with the top floor homes boasting a loft. This extra living space can be used as an office or possibly a third bedroom and often makes the top floor the most popular floorplan of the condominiums. The condos generally have at least one parking space and depending on the unit may have an additional space, and or a garage. The townhome floorplans range from the smallest of the bunch having approximately 1050 square feet with a basement and will go up to 1438 square feet with a possible walkout basement. This community has pool and tennis courts available to its residents.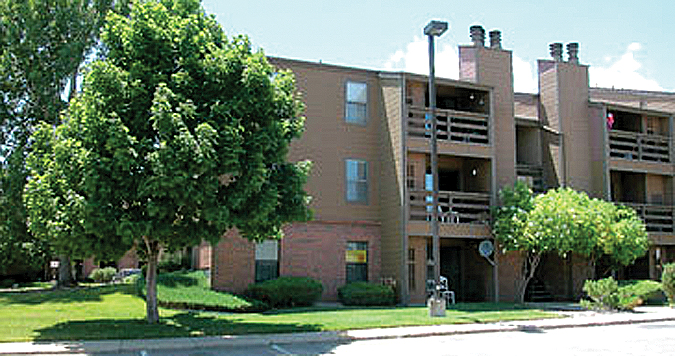 Riva Ridge Condominiums - There are 139 units in the Riva Ridge area which was the first condominium product developed in the late 1970's and early 1980's. Due to the smaller general size of the units (712 to 929 square feet) Riva Ridge is typically the entry product into the Union Square area. They are one or two bedroom units with one or two bathrooms. Typically each unit will have at least one parking space with the two bedrooms having two and possibliy both carports. There is a community pool (which is heated during the winter) and tennis courts.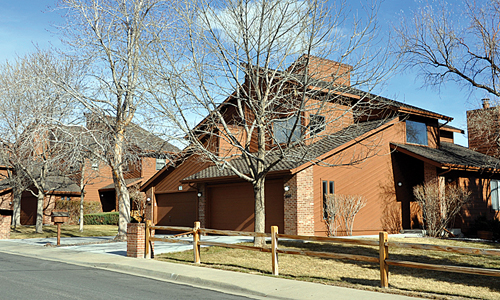 Mountainside - Tucked in at the corner of Zang and 2nd is a wonderful area of higher-end duplex type townhome - some of the classiest on the west side of town. These homes were built in the late 1970's and early 1980's with the final homes finished in the 1990's. There are approximately 57 units, all of which seem to have their own individual appeal. The floorplans will have 2 to 4 bedrooms and 3 to 4 bathrooms with anywhere from 1332 to 2187 square feet. All of the homes have two-car attached garages and an incredible contemporary feel. The ceilings are vaulted and floorplans well layed out. They have basements (some walkout) and many have large decks. There are no pool or tennis courts in the area.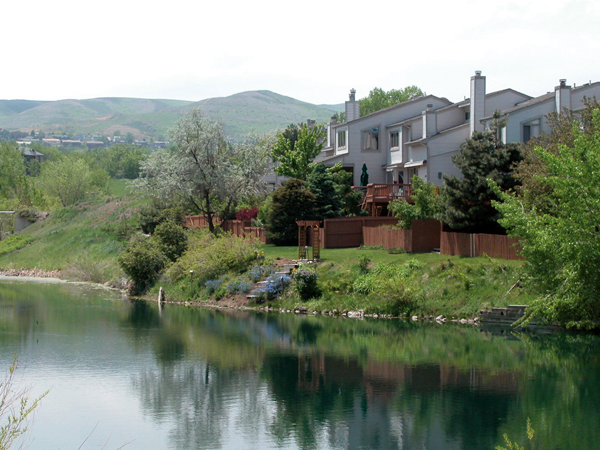 Lakewood Hills - This community was built in the early to mid 1980's with approximately 94 units completed. This is a mid-range to high-end area that is just wonderfully maintained by the HOA and residents. The homes range from 1374 to 2175 square feet with 2 to 4 bedrooms and 2 to 4 bathrooms. All of the homes have 2-car garages and small fenced-in yards. There is a pool and a tennis court. Some of the homes do not have basements but many make up for that with a large attic that can be used for storage. Some have mountain or city views from their decks and master bedrooms. Many have walkout basements and back to one of two small but wonderful lakes. The wildlife is plentiful and scenery is beautiful.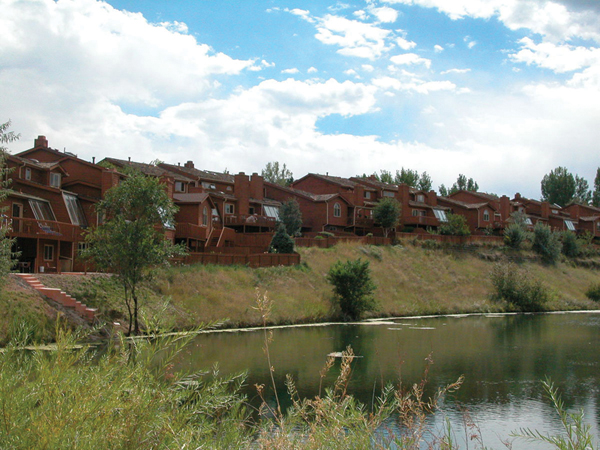 Village on the Lakes - The Village on the Lakes townhome community is the newest development in the Union Square area. There are approximately 90 units in the area all of which were built in the mid to late 1980's and through the early 1990's. The square footage varies from 1395 to 2100 square feet and the units will have from 2 to 4 bedrooms and 2 to 4 bathrooms. This area might be described as an area of higher-end executive living or empty nester type product. The homes are wonderfully contemporary with nice open floorplans and great locations. Many of the homes back up to one of two lakes, some have incredible unobstructed city views. They have small fenced-in yards and a lot of the units have walkout basements.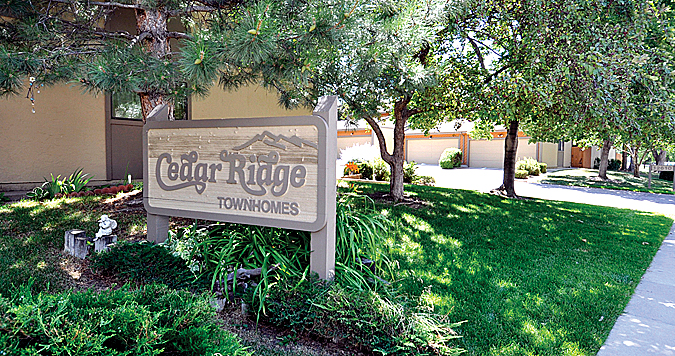 Cedar Ridge - This is a small pocket of approximately 41 townhomes built in the early 1980's. This is a wonderful mid range townhome product that due to the size of the area doesn't have a lot of sales on a yearly basis. It is located on the north and south sides of Bayaud just west of Van Gordon. The area is situated high on Green Mountain so many of the units have wonderful mountain views some of which even have balconies off the master bedroom giving you more opportunity to enjoy. The homes are good sized with square footage ranging from 1200 to 1450 square feet with 2 to 4 bedrooms and 1 to 4 bathrooms. All of the homes have attached garages and basements, some of which are walkouts. There are no amenities included in the area.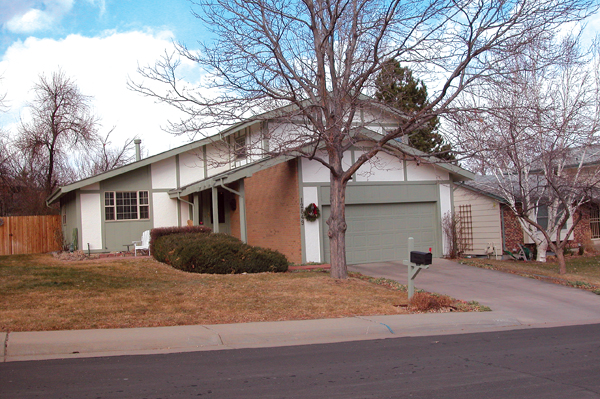 College West Estates - Located on the south side of 2nd between Yank and Zinnia, these are the only single family homes located in the Union Square area. This is a neat subdivision with quiet streets and nice homes. The location is excellent, with quick and easy access to 6th Ave., I-70 and C-470 you are just minutes away from downtown or the mountains. The homes are of moderate size and price, floorplans will vary between bi-level, multi-level, and ranch home, with some doubles and higher-end homes mixed in. All of the homes have 2-car garages and about 1500 to 2500 square feet of living space. There are some duplexes mixed in with the single family homes. This is a great area for everyone.
Rocky, Jason and Jeremy Specialize in the wonderful neighborhoods surrounding Green Mountain