High on the eastern slope are two neighborhoods that offer some of the most spectacular views of both the mountains and Denver's city lights. Each is unique in their own way but they have many common traits. Both are perched on the highest eastern slope and both are basically areas of custom homes. Green Mountain Estates was the location of one of the first "Parade of Homes" in the Denver area. Drive down Cole Drive between Braun and Mississipp and you'll see what state of the art homes looked like in the sixties. Americana Lakewood is perched on what lovers and neighbors used to call "mom's hill" (nobody seems to know who mom is) and enjoys lots of peace and quiet and fabulous views.

General Information:
Borders: In the triangulation area of Alkire, Dakota Place and Foothill Drive. Just west of Alameda.
Jeffco School Articulation Area: Green Mountain High School, Dunstan Middle and Foothills Elementary.
Area Special Features: The Neighborhoods

Fabulous city and mountain views
Hike up Green Mountain from your front door
Highest neighborhood in Denver
The Neighborhoods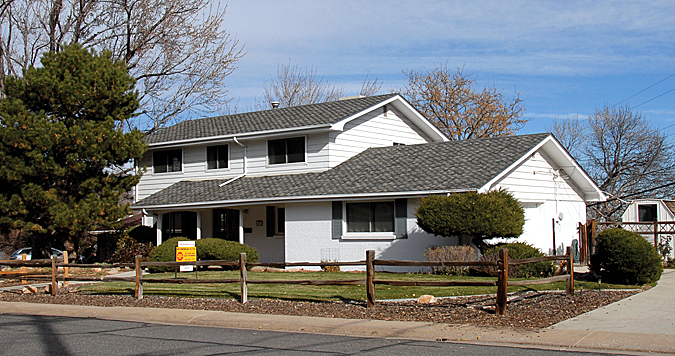 Green Mountain Estates, the highest neighborhood on Green Mountain is a small area of about 1000 homes that is tucked up against the eastern slope. Developed and built by Ridgewood Realty, McKendry, Kelly and Hallcraft - there is a nice product mix in the area with many custom homes. The dominant product is middle-range single family homes but as you travel higher up on the hill and some of the more spectacular views in all of Denver unveil themselves you'll notice that the homes become larger, more custom, and higher-end in price. Along with this pocket of high end homes there are also some townhomes and duplex properties mixed in. All in all there is a wonderful feel to this area making it one of the most popular on the west side of town.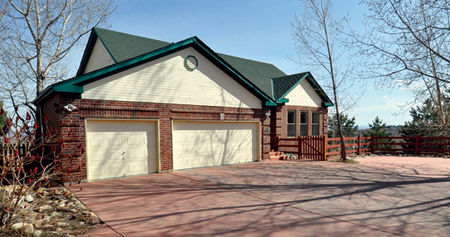 Americana Lakewood - High on Green Mountain on what used to be called Mom's Hill is a small high-quality area that enjoys some of the best views in all of Denver. The area was developed and mostly finished in the middle 90's by custom builders who purchased lot packages for custom homes.




Specializing in Green Mountain Estates