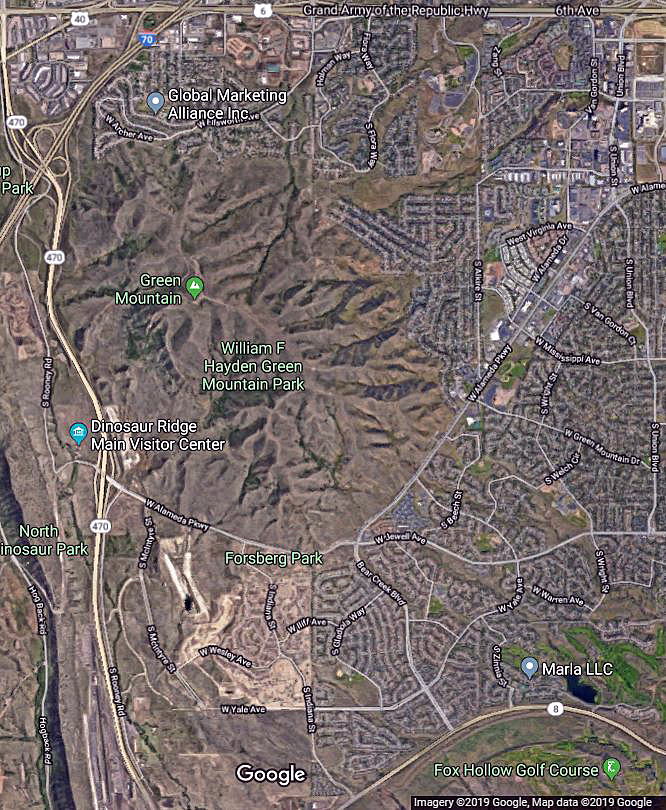 Green Mountain, a Jurasic era geological formation, sits on the western edge of Denver bumping up against the foothills of the magnificent Rocky Mountains. It is an icon for the people who live in the Denver metroplex. On the top of Green Mountain is Hayden Park, a playground for hikers, bikers and naturalists which is preserved forever as open space. Take a hike to the top to enjoy deer and other wildlife and some of the most special views you'll ever see.
Sprinkled around Green Mountain are dozens of city and county parks and recreation areas including Fox Hollow and Homestead golf courses. Within minutes of Green Mountain are Bear Creek State Park, Soda Lakes, Red Rocks Park and open spaces of Mt. Falcon, Bear Creek Canyon, Matthews/Winter and Apex. And, of course, the biggest open space of all, the Rocky Mountains, are just to the west. Living on Green Mountain is like dying and going to Colorado. It's heaven!
On the gentle slopes are beautiful places to live - great places to raise a family. I should know!. "Ecky" and I moved here from Wisconsin in 1971. Jason and Jennifer grew up in Green Mountain Estates and Sixth Avenue West and now live in Bear Creek Estate and Village on the Lake. We love it here and you will too. Check out our neighborhoods - you'll find one just right for you.

Jason Reynebeau

P.S. If you need help buying or selling real estate, give us a call. Selling real estate is what we do for a living.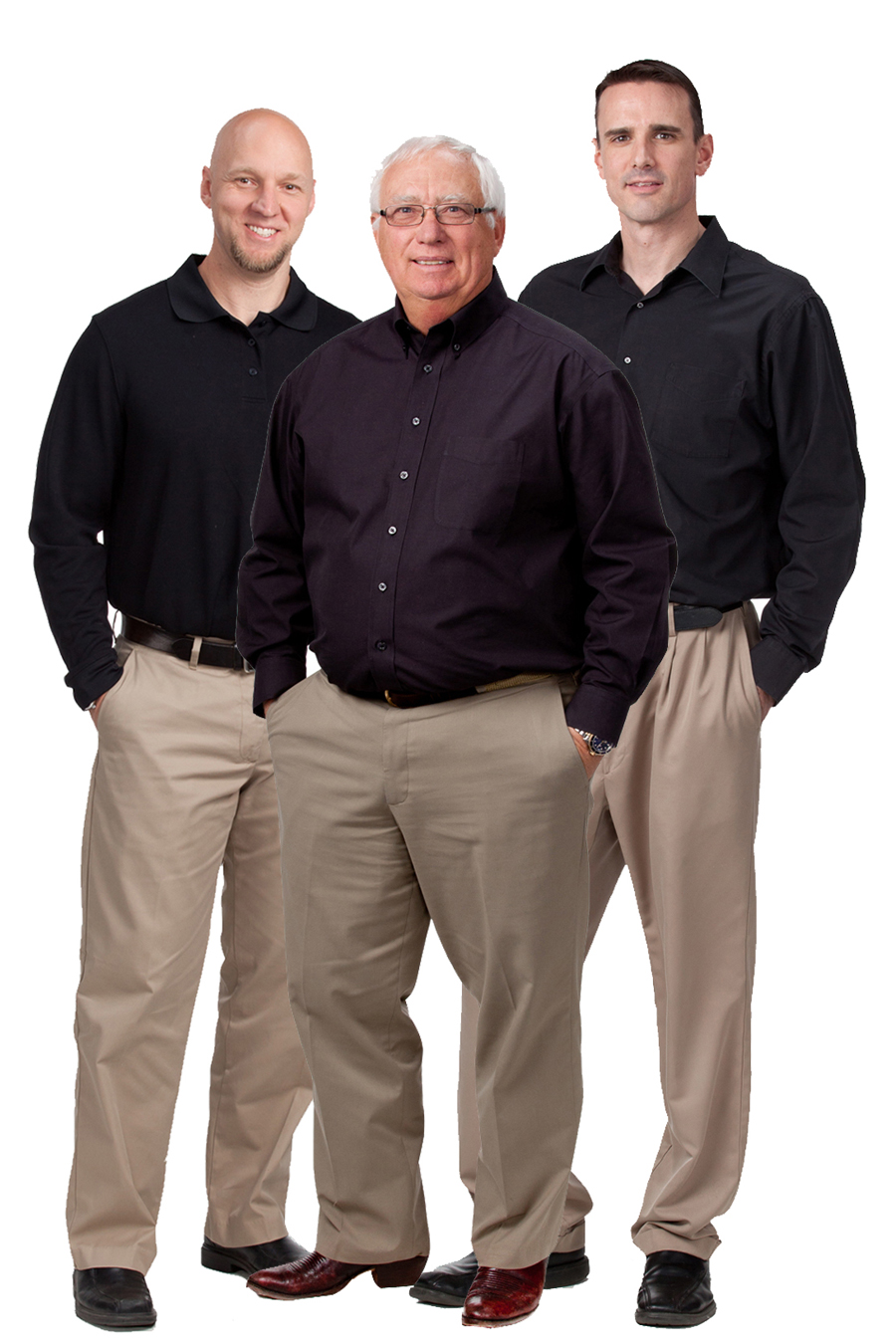 Rocky, Jason and Jeremy Specialize in the wonderful neighborhoods surrounding Green Mountain